PROMARE - an upcoming original anime movie from the studio that gave us Kiznaiver and Darling in the FranXX had been slated to debut on May 24 and promises an action-packed spring to everyone. Promare is also among our
most recommended anime titles from spring 2019 lineup
.
The anime is said to be similar to the classic Gurren Lagann and Trigger's very own Kill la Kill, which had been the two previous collaborations of the key personnel working for Promare. Hiroyuki Imaishi is helming the anime project as director with Kazuki Nakashima as the scriptwriter. This reunion project by them is a big one especially for Nakashima who is credited for
PROMARE
together with studio Trigger.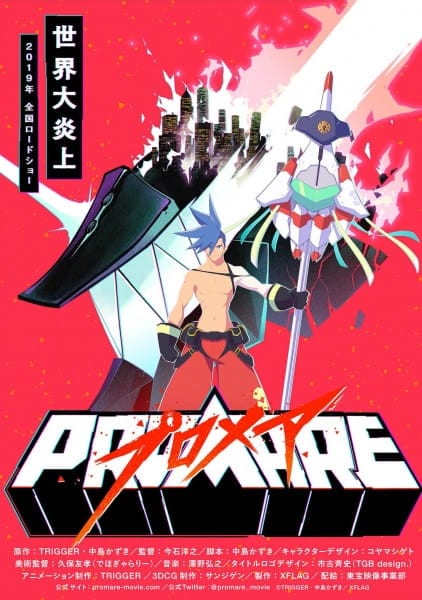 The anime's protagonist is named Galo (seen with blue hair in key visual), who is a new recruit in a rescue team. The anime will have mechs called "Matoi-Tech," named after the "matoi" banners that Edo-period firefighting units used.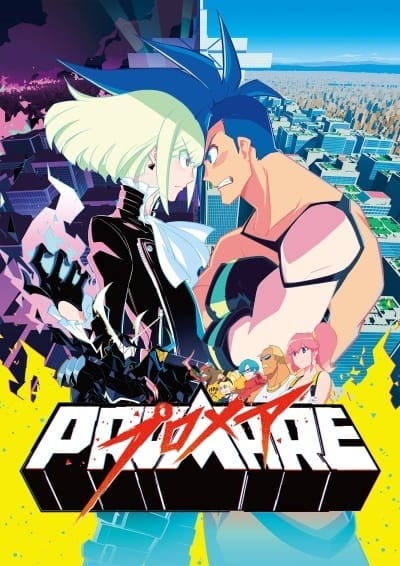 PROMARE voice cast
Sakura Ayane as Aina Ardebit
Kenichi Matsuyama as Galo Thymos
Taichi Saotome as Mad Burnish
Masato Sakai as Kray Foresight
Hiroyuki Yoshino as Remi Puguna
Tetsu Inada as Varys Truss
Mayumi Shintani as Lucia Fex
Rikiya Koyama as Ignis Ex
Kendo Kobayashi as Vinny
Arata Furuta as Deus Prometh
Ami Koshimizu as Ellis Ardebit
Taiten Kusonoki as Vulcan Hastus
Nobuyuki Hiyama as Gera
Katsuyuki Konishi as Mace
PROMARE staff
Producer: Hiromi Wakabayashi
Director: Hiroyuki Imaishi
Scripwriter/Original Creator: Kazuki Nakashima
Sound Director: Yasunori Ebina
Director of Photography: Shinsuke Ikeda
Color Design: Yukiko Kakita
Mechanical and Character Design: Shigeto Koyama
Art Director: Tomotaka Kubo
Music: Hiroyuki Sawano
Editing: Junichi Eumatsu
PROMARE OFFICIAL TRAILER
Well, it seems that spring will gonna be hotter than ever as we're getting this
firefighting anime movie
. Aside from the above mention staff, XFLAG is also credited for the film's production and with TOHO for the film distribution. The 3DCG animation will be animated at SANZIGEN animation studio.
References:
https://www.animenewsnetwork.com/news/2019-03-19/promare-anime-film-reveals-more-cast-may-24-debut-visuals/.144748
https://myanimelist.net/anime/35848/Promare