In Japanese,
tehe pero
てへぺろ is a silly pose that basically means "oops!"
There are many variations of the pose, but it's generally used when a
character
cute girl does something wrong, a mischief, so they giggle a "tee hee" and put their "tongues" out in a silly expression.
This gesture is often accompanied by placing one hand behind the head, like to say sorry, or using the hand to strike a pose, like with a peace sign, with one eye close, as if they're about to take a photo or something like that.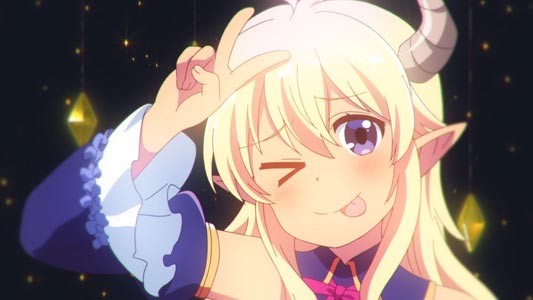 Character: Lilith リリス
Anime: Machikado Mazoku まちカドまぞく (Episode 8)
It's
also spelled
terepero
テヘペロ,
tehe pero
with star てへぺろ☆, and, in English, "teehee pero."
Read more »