In Japanese,
nekome
猫目 means "cat
eyes
," and can refer to multiple things: an actual cat's eyes; a person's eyes, whose shape is large, round and upturned, like a cat's; and, in manga and anime, when a character's expression changes into a cat face, drawn with cat-like eyes.
Not to be confused with
neko-moku
ネコ目, the "order Carnivora" (biology term), which includes cats, who are carnivores. Nor to be confused with
kono neko me! この猫め!
, which means "this damn cat!" or "you damn cat!"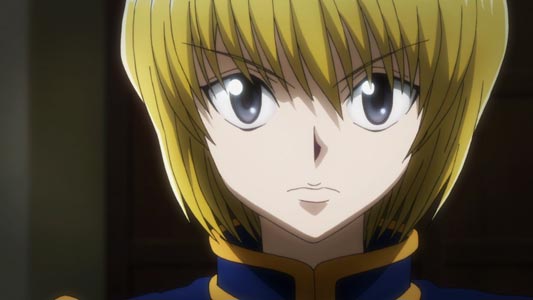 Character: Kurapika クラピカ
Anime: Hunter x Hunter (2011) (Episode 40)
Read more »