In anime, some characters have
eyes
of different colors. The technical term for that in English is heterochromia, specifically, heterochromia iridis, which is having irises of different colors.
In Japanese, the term for heterochromia in general is its
katakanization
,
heterokuromia
ヘテロクロミア. The common term for heterochromatic eyes in anime characters is
oddo-ai
オッドアイ, "odd eyes."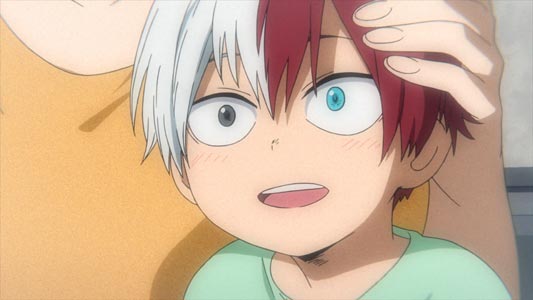 Character: Todoroki Shouto 轟焦凍
Anime: Boku no Hero Academia, 僕のヒーローアカデミア (Episode 23)
Read more »