In Japanese,
osoroshii ko
恐ろしい子 means "what a terrifying child," or "what a terrifying girl," "what a terrifying guy," "what a terrifying person," and so on.
In manga and anime,
osoroshii ko
refers to a pose of shock, with eyes drawn completely white, and usually with one's index finger placed across the chin, sometimes drawn in monotone like manga, accompanied by background effects like thunder or flash lines, used when a character has realized the terrifying capability of somebody.
It originates in the drama
shoujo
manga, Glass Mask,
Garasu no Kamen
ガラスの仮面. Today, it's pretty much always used in comedy, often sarcastically. It's become a meme.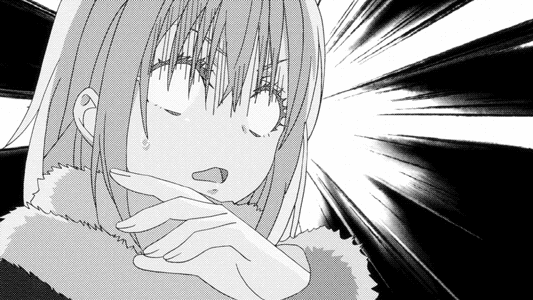 Rimuru Tempest リムル=テンペスト
Anime: Tensei shitara Slime Datta Ken, 転生したらスライムだった件 (Episode 21)
Read more »