In manga and anime, sometimes a shadow is drawn over the character's forehead, covering their eyes and going all the way to their nose. This shadow appears out of nowhere, regardless of the illumination of the scene.
It's a symbol to represent the character's mental state, and may be used when they're angry, devious, terrified, disgusted, among other situations.
In some cases, only the eyes or the nose is shadowed. In other cases, the forehead is drawn blue instead.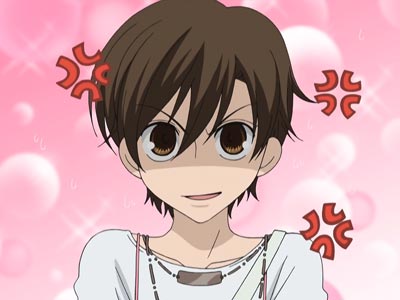 Character: Fujioka Haruhi 藤岡ハルヒ
Anime: Ouran High School Host Club, Ouran Koukou Hosuto-Bu 桜蘭高校ホスト部 (Episode 10)
Read more »