In manga and anime, a large
sweat drop
, shaped like teardrop, dripping from a character's forehead or hair, is a symbol used when a character is perplexed, bewildered, confused, or otherwise at loss of words.
It's also known as the "anime sweat drop." In Japanese, it's called
ase-maaku
汗マーク, "sweat mark (mark as in a symbol, icon)."
See
small sweat drop
for a similar but smaller symbol.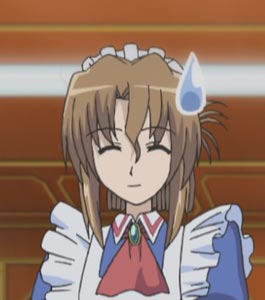 Character: Maria マリア
Anime: Hayate no Gotoku! ハヤテのごとく! (Episode 11)
Read more »