In manga and anime, a lightning in the background of a panel or behind a character means they're shocked, as in, startled, dumbfounded, astonished.
In Japanese, this is called
inazuma furasshu
イナズマフラッシュ, "lightning flash," or
kaminari furasshu
カミナリフラッシュ, "thunder flash." The word "flash" refers to the sparks along the lightning, which are instances of
Beta Flash
.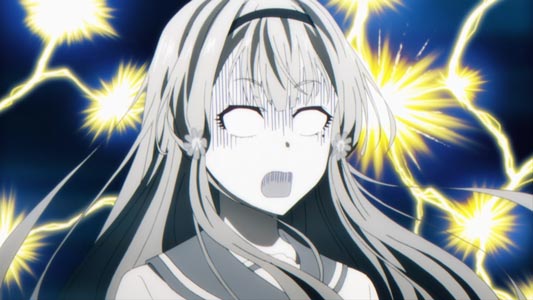 Anime: Ore wo Suki nano wa Omae dake kayo 俺を好きなのはお前だけかよ (Episode 2)
Read more »