In manga and anime, a small
sweat drop
, typically drawn dripping on the cheek between the eye and the ear, is a symbol used when a character is apprehensive, flustered, tense, weary, or excited about something. It's also used in situations where characters are actually physically sweating.
Often, it's shaped like the
shi
し
hiragana
.
See
large sweat drop
for the teardrop-shaped anime sweat drop.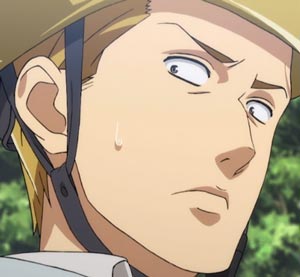 Character: Nitta Yoshifumi 新田義史
Anime: Hinamatsuri ヒナまつり (Episode 1)
Read more »