In manga and anime, sometimes two small spirits, a devil and an angel, appear on a character's shoulder, over their head, and so on, to give them advice and tell them what to do.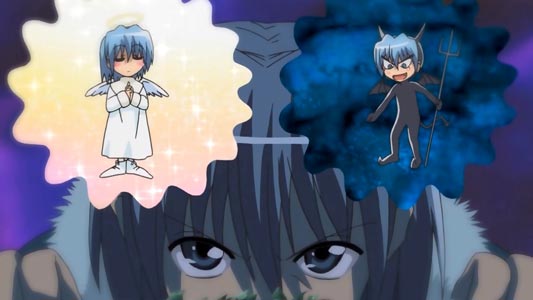 Anime: Hayate no Gotoku! ハヤテのごとく! (Episode 1)
Typically, this is a comedic way to depict the conflict of good and evil inside the character when dealing with a situation.
Read more »