In manga and anime, sometimes a flame is drawn burning inside a character's eye, even though their eyes aren't actually on fire. This can happen for various reasons:
The character is burning with excitement or interest.
They're burning with rage, they're hot-headed.
They're about to use a skill and the fire eyes just look pretty awesome.
They have fire-based abilities. Their eyes are actually on fire.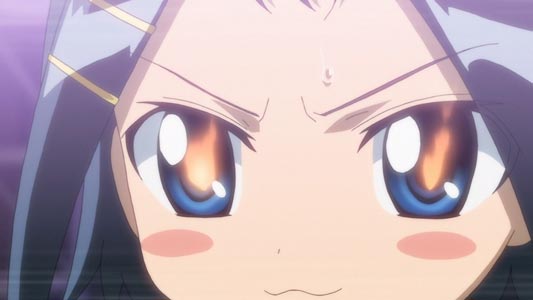 Character: Ikeda Kana 池田華菜
Anime: Saki 咲 (Episode 19)
Read more »