In manga and anime, sometimes characters have "jagged teeth,"
giza-ba
ギザ歯, also called "shark teeth,"
same-ba
サメ歯, which are teeth drawn like two rows of sharp triangles.
Typically, characters that have triangular teeth may appear comically devious and monstrous. Some of them are indeed monsters, though most are not. Triangular teeth are also used symbolically when a character is angry.
A character with a single triangular tooth normally sticking out is said to have an "anime fang" instead.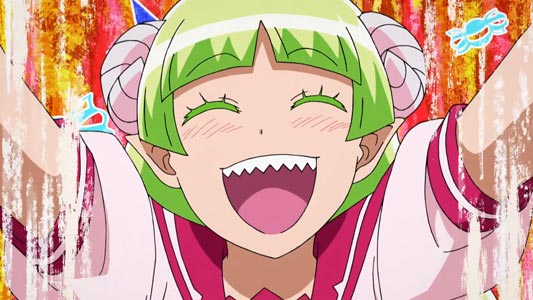 Character: Valac Clara ウァラク・クララ
Anime: Mairimashita! Iruma-kun 魔入りました!入間くん (Episode 3)
Read more »