In Japanese,
kiba
牙 means "fang" or "tusk," and a fang is a long sharp tooth, typically the canine teeth. In real life, humans don't have fangs—since their canine teeth are relatively short—but various carnivorous animals do, including even domestic cats.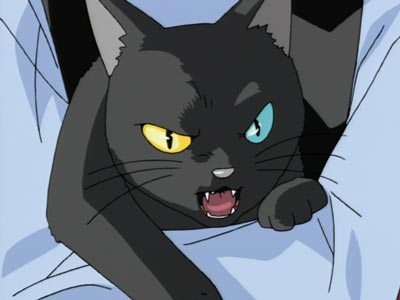 Character: Amanojaku 天の邪鬼
Anime: Ghost Stories, Gakkou no Kaidan 学校の怪談 (Episode 1)
In manga and anime, some human and human-like characters do have fangs.
Read more »