In manga and anime,
kotesen
コテ線 are lines drawn on the cheeks of characters as part of their design. They're very similar to
blushing lines
, except that they don't symbolize any emotion—they're just there to give a feeling of tridimensionality to the cheeks, or make them look rosy.
Another difference is that in colored media blushing lines are always drawn red, while
kote-sen
is often drawn as black lines. Such black lines drawn on cheeks feel old style-wise, as they are typical of older anime and aren't used as much in modern times.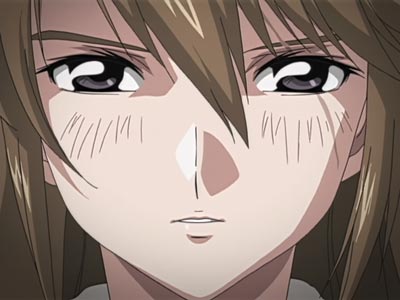 Character: Minashiro Soushi 皆城総士
Anime: Soukyuu no Fafner, 蒼穹のファフナー (Episode 1)
Read more »