In manga and anime, sometimes a character's "eyes become money,"
me ga okane ni naru
目がお金になる. This happens when they've set their eyes on money, thinking about money, trying to get a huge sum of money, dreaming of becoming rich, and so on.
Sometimes this symbol is animated as eyes spinning vertically like a slot machine and stopping on a money symbol as if they hit a jackpot.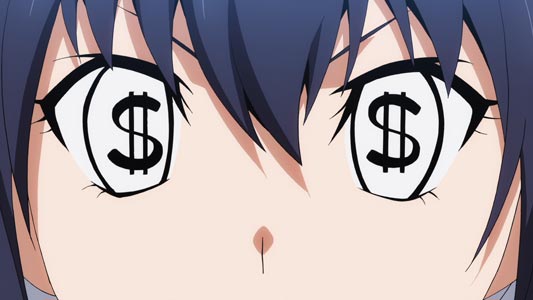 Character: Kaminashi Nozomi 神無のぞみ
Anime: Keijo!!!!!!!! 競女!!!!!!!! (Episode 3)
Read more »