In manga and anime, a star in a single eye is an old symbol used when a character is hurt or shocked.
It's somewhat similar to the phrase "seeing stars," which in western cartoons is depicted as stars orbiting the character's head. Similarly, in anime, when they're seeing everything spinning,
their eyes are drawn as spirals
.
Note that having
stars in both eyes
typically means the character is dreaming of or yearning for something instead.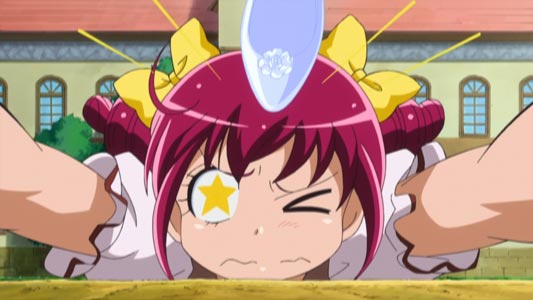 Character: Hoshizora Miyuki 星空みゆき
Anime: Smile Precure!, スマイルプリキュア! (Episode 39)
Read more »