In Japanese,
usamimi
うさみみ means "bunny ears" or "rabbit ears." It's a portmanteau combining the words
usagi
兎, "bunny," "rabbit," and
mimi
耳, "ears." In other words: it's an abbreviation of
usagi-mimi
兎耳.
Like "cat ears,"
nekomimi 猫耳
,
usamimi
is a specific type of
kemomimi ケモミミ
, and normally refers to headbands featuring bunny ears, or characters featuring bunny ears, rather than the actual ears of a bunny.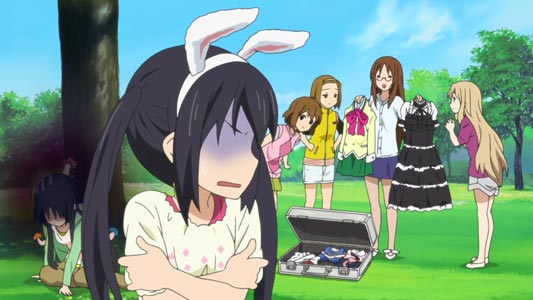 Character: Nakano Azusa 中野梓
Anime: K-On!, Keion! けいおん! (Episode 9)
Read more »